The Northwest Kansas Conservation Foundation (NWKCF) was created by the Kansas Governor's Ringneck Classic to support habitat improvement and wildlife conservation in Northwest Kansas.   The foundation receives funds annually as a beneficiary of The Ringneck Classic.   In 2013, the foundation began reviewing projects to begin our initiative.
With a focus on permane
nt conservation projects, the foundation has determined that the best way to initiate our mission is to through the development of conservation easements; a system designed to allow land owners the ability to set voluntary restrictions on their property to protect certain natural resources.  Most easements are permanent, remaining in force even in change of ownership, with the restrictions recorded on the property deed.  The restrictions are managed and enforced by a separate entity, typically a non – profit organization.  Expenses associated with conservation easements can range from specific payments made to land owners to the stewardship funds required to offset the costs associated to monitor and defend easements.  The Northwest Kansas Classic Conservation Foundation intends to participate in a Wildlife and Habitat conservation easement project in 2016.

The Classic Board is currently working with other environmentally conscientious entities to identify and enlist conservation easements in Northwest Kansas.  We'd like to acknowledge the assistance and support from Pheasants Forever, Ducks Unlimited, The Kansas Livestock Association and The Natures Conservancy as we identify, select and facilitate the implementation of our first conservations easement project.
For additional information about other habitat conservation efforts, please contact Pheasants Forever, The Nature Conservancy, or the Kansas Livestock Association.
The NWKCF will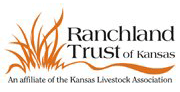 also consider other habitat and conservation projects that support our mission in Northwest Kansas.  If you have land, a project, or would like support  in your conservation efforts, please contact  The Ringneck Classic at 785-671-1000 or email us.