Registration: Comfort Inn, Colby – off I-70 at exit 53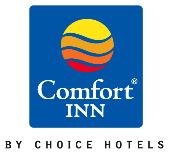 Welcome to the Comfort Inn Colby hotel near the Oasis Travel Center
The Comfort Inn® hotel is ideally located in Thomas County, south of Interstate 70 and adjacent to the Oasis Travel Center shopping and dining area.
The gold award winning Comfort Inn is connected to the City Limits Convention Center, providing convenient access to your sleeping rooms. For larger events, we can work cooperatively with additional properties in our group, allowing us to meet all your lodging needs.
Thursday Sponsor Reception: Frahm Farmland, Inc. 1453 County Road O
Friday & Saturday Banquets: City Limits Convention Center – 2227 South Range Road
Next to Comfort Inn

Friday: Open Trap Shoot 10 am – 2 pm: Colby Trap Club

275 LaCasa Drive: 5 Miles west of Colby off College Drive at County Road R & 14
Get Directions