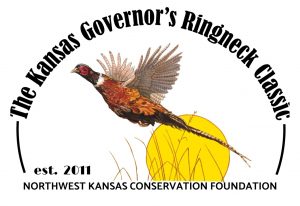 Fund requests must support the Northwest Kansas Conservation Foundation's (NWKCF) vision to "support wildlife and habitat conservation, development of public upland hunting, outdoor youth opportunities, and new hunters and shooters." The NWKCF mission is to distribute grants to organizations that fulfill the foundation's vision.
Grant funding is awarded for projects and programs in the following counties in Northwest Kansas: Cheyenne, Rawlins, Decatur, Norton, Sherman, Thomas, Sheridan, Graham, Wallace, Logan, Gove, Trego, Scott. Other counties in Kansas may be considered.
Only organizations may submit a request. Grant recipients will receive the official NWKCF logo to use for acknowledgements. A project or program follow up report is due within 60 days of completion. The report should include photographs (where applicable) and state how The Kansas Governor's Ringneck Classic and the Northwest Kansas Conservation Foundation were acknowledged; signage, social media, or other publicity.
Youth Shooting Programs & Clubs – Organizations may submit up to one grant each year and may be requested at any time during the year.  Grant funding is based on the number of youth participants in the program. 
1-10 may receive $1,000
11-19 may receive $1,500
20+ may receive $2,000